Bro. Kreig Todd
Minister of Students and Families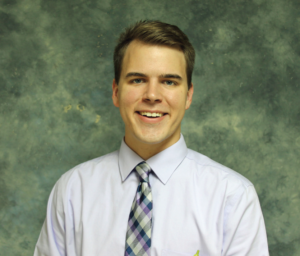 Jesus went up on a mountainside and called to him those he wanted, and they came to him. He appointed twelve that they might be with him, and that he might send them out to preach and to have authority to drive out demons.
I am originally from Franklinton, LA, where I attended and graduated from Franklinton High School and immediately traveled to the United Kingdom where I served at Glenwood Church, Cardiff. My work consisted mostly of youth and senior adult ministry. Prior to coming on staff at TBC, I served at Hillcrest Baptist in Franklinton, LA as an Upward Sports Director and pulpit supply minister for various churches.
I have completed some coursework at Southeastern Louisiana University and am currently enrolled in classes at New Orleans Baptist Seminary; I am pursing a degree in Christian Education with minors in Biblical Studies and Pastoral Ministry. I enjoy my time in the classroom but deeply value my ministry time with our young people here at TBC. Each young person that comes to the youth group is valued and bears the image of God; all of them deserves to be loved by His people. As I serve our young people, they often serve me by teaching me many things and causing me smile and laugh.
I have an older sister, Heather, who is married to Shawn. Together they have three children: McKinley, Ellisyn, and Daxton. My younger brother, Kevin, recently graduated high school. My parents (Mike and Melody) taught me the value of hard work and serving others. My grandparents (Aubrey and Minnie) taught me how to love God.
I've learned many things in my relationship with God. The most valuable is this: Time with Jesus is valuable and necessary to a joyful Christian lifestyle.