Ms. Brittney Hudson
Minister of Children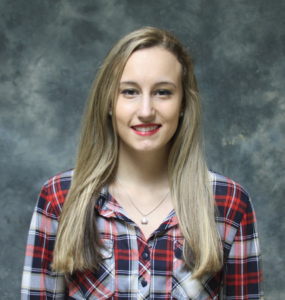 Be strong and cour-
ageous, do not be afraid or tremble at them, for the Lord your God is the One who goes with you. He will not fail you or forsake you.
My name is Brittney Hudson, and I am currently serving as the Children's Minister here at Tylertown Baptist Church. I was born and raised here in Tylertown, along with my three brothers; Brandon, Dylan, and Devin. Devin passed away in 2014. "Because you know that the testing of your faith produces endurance." (James 1:3)
I graduated high school at Salem Attendance Center in May of 2016. I graduated Southwest Mississippi Community College, where I received an Associate of Arts degree in May of 2018. I graduated from nursing school at Southwest
in June of 2019, and now work here in Tylertown at Blackwell Family Clinic. My husband Trent and I have one lovely daughter, Emma Grace Hudson.
I was called to children's ministry in September of 2016, and I absolutely love it! I love making relationships with the families I come in contact with, and most importantly, being able to help them as they grow closer to Christ! I oversee all of the children's activities here at TBC, and I would love to get to know you!