YOUTH CHOIR MEETS SUNDAYS AT 5 PM!!
Hey Gang!
We're ba-a-ack!! I've enjoyed our first two Youth Choir meetings. I'm looking forward to what's in store ahead as we learn new songs!!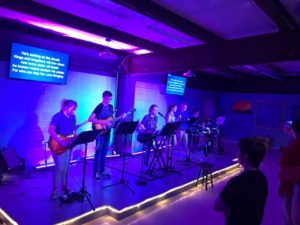 About Youth Praise Team…
SALT is our Youth Praise Team. SALT leads worship, by both singing and playing, during the Wednesday night youth gatherings. For more information on SALT, please contact Chad Luter.