Great job Sunday night, students! Thanks for all your hard work in preparing to lead worship through the student musical, "What a Beautiful Name." You were a blessing!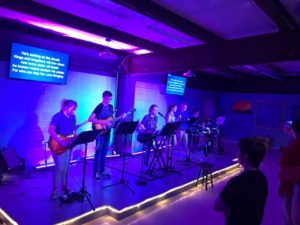 About Youth Praise Team…
SALT is our Youth Praise Team. SALT leads worship, by both singing and playing, during the Wednesday night youth gatherings. For more information on SALT, please contact Chad Luter.